What's On
8th July: Live Music Evening with Chris
Acoustic guitar and versatile vocals combined with a mix of folk, blues, R&B and contemporary music.
Chris plays live music every month with us and it is a popular and enjoyable event. Call us on 01989 720707 to reserve a table
THURSDAY 27TH JUNE: We host an Open Mic Night every month- with 'Tall Stories Band & Friends.'  All musicians welcome and if you get up and give us a song, you can have a free drink on us!  It's a relaxed, friendly night.  More details on our Facebook page.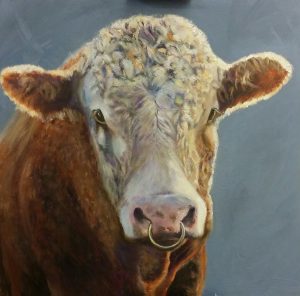 Local Artist Exhibition
Our current local artist is Lindsay Reid, based in Kempley which is 5 miles away. Her work is based on local scenes and animals.  All pieces displayed in the pub are available for purchase.