What's On
Tall Stories Band and Friends- Open Mic Night
THURSDAY 23RD MAY: Due to the popularity of the night, we will be hosting an Open Mic Night every month- with 'Tall Stories Band & Friends.'  All musicians welcome and if you get up and give us a song, you can have a free drink on us!  It's a relaxed, friendly night.  Give us a call on 01989 720707 to reserve a table.  More details on our Facebook page.
Friday 24th May- Mobile Police Van: 9-9.30am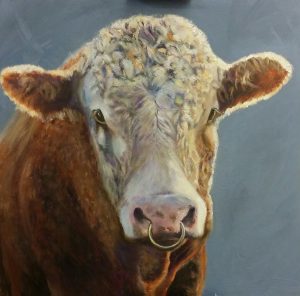 Local Artist Exhibition
Our current local artist is Lindsay Reid, based in Kempley which is 5 miles away. Her work is based on local scenes and animals.  All pieces displayed in the pub are available for purchase.